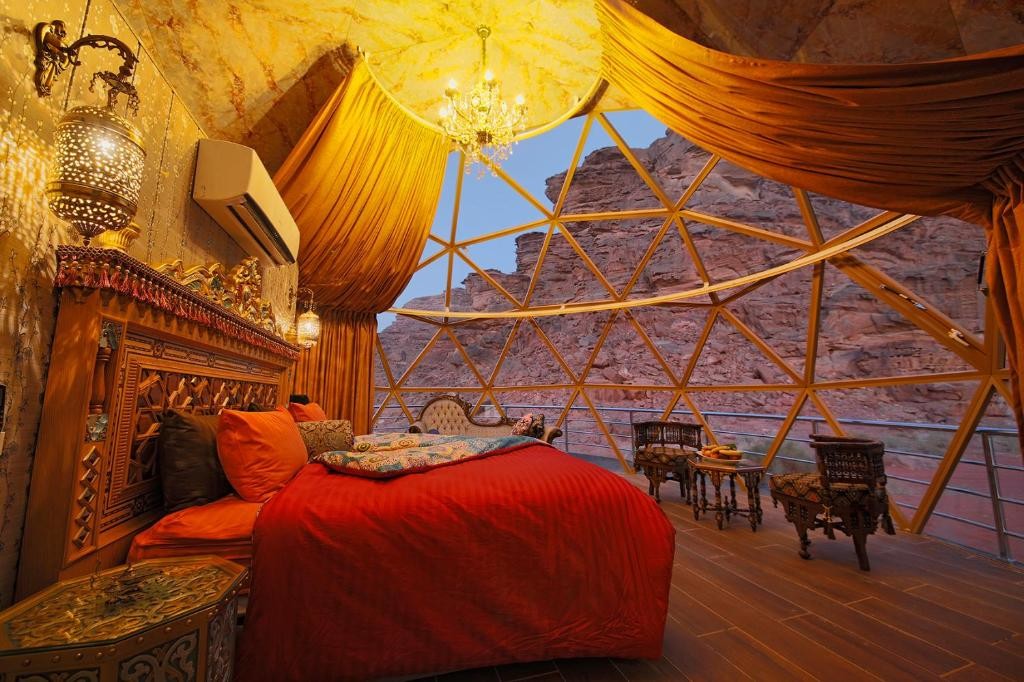 Combining modern style living and comfort while still living the authentic desert experience, Panoramic Luxury Suite offer the guests the unique experience of combined luxury and authenticity. that will allow you to gaze at the magnificent moon and stars from your own comfortable bed. The Panoramic Luxury Suite offers extra size
Giriş saati: Giriş günü saat 14:00 sonrası.


Çıkış saati: Çıkış günü en geç saat 11:00.


Sigara Kullanımı: Sigara içilmez.


Evcil Hayvanlar: Evcil hayvana izin verilmez.


Çift Kişilik
King
Duşlu banyo
Kahve makinesi
Bornoz
Saç kurutma makinesi
Sigara içilemez